"Founded in 1963 as a small restaurant, Restaurant Las Palmeras has since expanded its facilities and services to become restaurant , cafeteria, hotel, camping, swimming pools, cottage and Catering. Specialized in the organization and service of large events, weddings, communions, baptisms, meals and business dinners, …
As a result of the continuous effort in day-to-day work, it was awarded in 2010 the prestigious Q of Quality. In Restaurant Las Palmeras, we are committed to maintaining the quality and service we provide to our clients.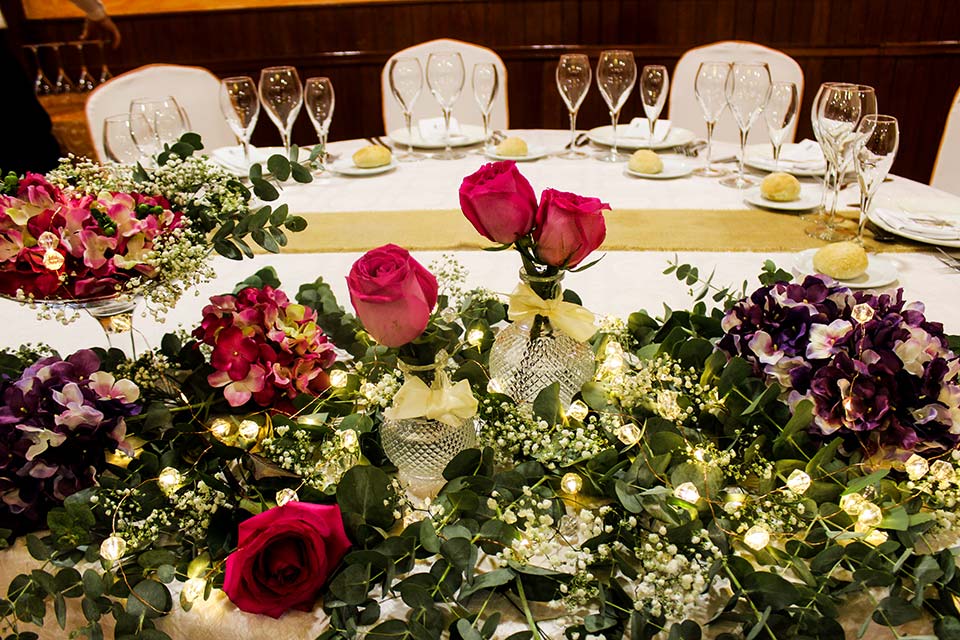 At the Restaurante Las Palmeras, you can enjoy incredible daytime seasonal set menus and tasting menus. We also offer kids' menus for our younger guests. You can try authentic Mediterranean cuisine (typical paellas from the region and grilled meat and fish), accompanied with a wine from our extensive menu.
The Restaurante Las Palmeras specialises in holding wedding banquets, communions, baptisms, company meals, cocktail parties, and other events. These events are held in spacious rooms and the large poolside terrace, surrounded by palm trees in a truly wonderful setting.
The Restaurante Las Palmeras also provides an exquisite, top-of-the-range catering service for all kinds of events, offering clients a fantastic culinary experience supported by excellent customer service.
We'll bring our food to wherever you need it. You worry about telling the invitees, and we'll take care of organising a magical evening.
Trust the Las Palmeras restaurant to make this a unique and perfect occasion!